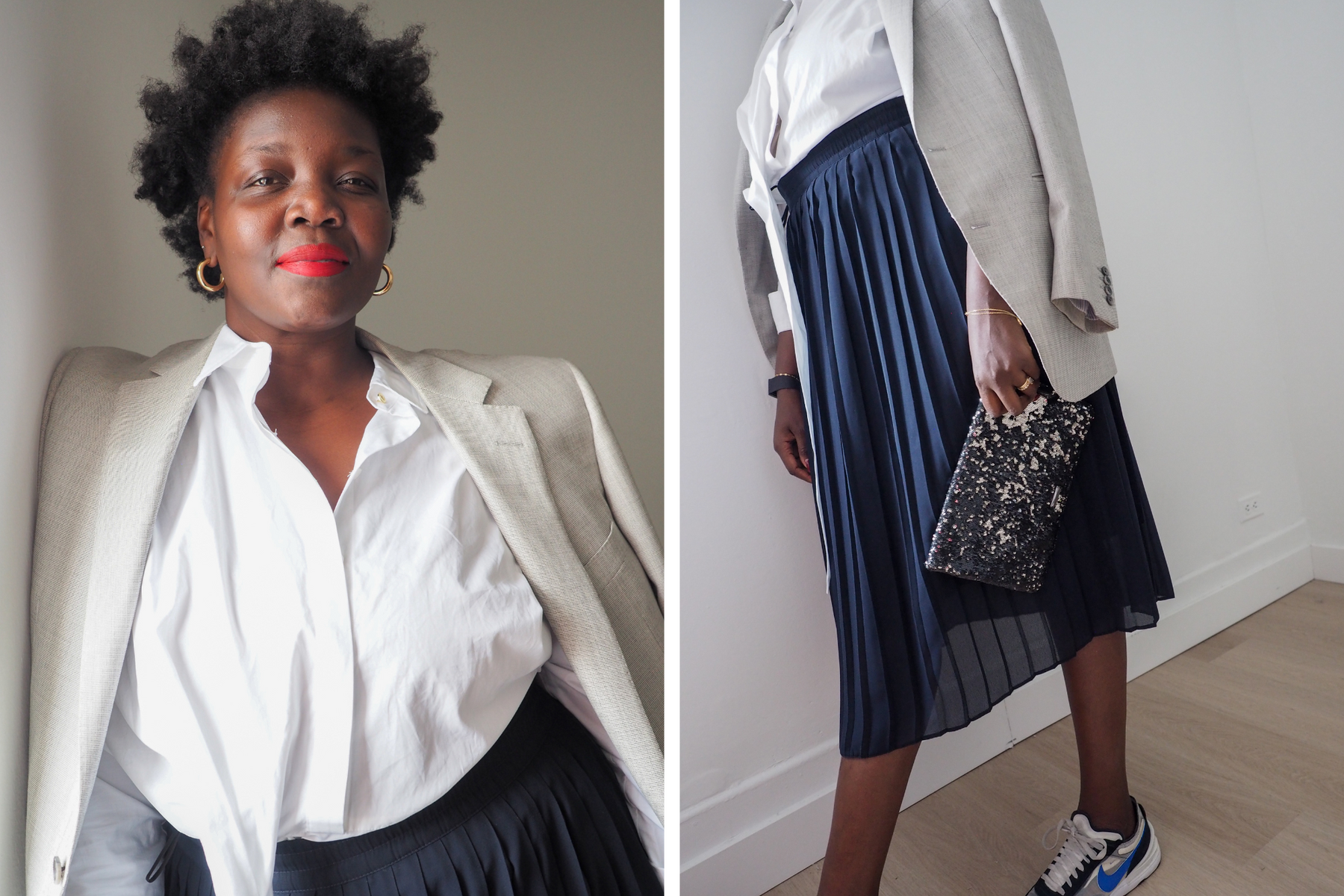 STYLE MUSE | Firina Achor Beamish, Consultant & Model
Our history and experience fuel who we become and what we create.

It's my pleasure to introduce you to this week's Style Muse, Firina Achor Beamish. Firina has developed an all-encompassing perspective on the fashion and wellness industries through her roles as a PR and Marketing Consultant, Community Creator and Model.

Combining the values of her upbringing with the basis of good business Firina has moulded her space in the industry into a well-oiled, community-first leader.

Born in South Sudan, with her childhood in Egypt and now based in Vancouver, Firina uses her time to create intimate connections and share her positive nature with the community.
Firina and I met across a long table for dinner. We instantly bonded over our love of Reality television. Everything after was the icing on the cake.

Throughout Firina's career, she has navigated in a way that is true to her. Read on to learn more about Firina's relationship with secondhand fashion and where she sees the industry heading.
Q: How do you incorporate sustainable consumption into your everyday?
"In my day-to-day life, I incorporate sustainability by using reusable containers from local brands such as Better Basics to store food, so we do not need to consume plastic. Instead of buying new clothes, I go to local secondhand shops like the Collective Will. We use eco-friendly products at home and recycle as much as possible. We try our best to do our part!"
Q: Why do you choose secondhand?
"I shop secondhand because I can find one-of-a-kind pieces to add to my wardrobe that are fun yet practical, especially staple pieces like blazers, dresses and skirts. It also allows me to buy designer items at a lower price!"
Q: What is your most coveted secondhand piece?
"Ohh, goodness, this is a hard one for me. I would say all my blazers I've picked up from the Collective Will and one of my favourite Coach bags I got from a local consignment shop in 2013 that I still use."
Q: Where do you see the fashion industry heading?
"The fashion industry is becoming more conscious and intentional. We'll be seeing brands and individuals moving with a more honest approach. I hope to see less fast fashion and more ethical brands."
Q: What fashion lessons do you want to leave for future generations?
"Wear what works for you. Trends come and go!! My rule is dress for yourself and the body that carries you places. That's the most important thing."
Stay tuned for more stories like FIrina's with the Creator Series.
Read about previous creators here.