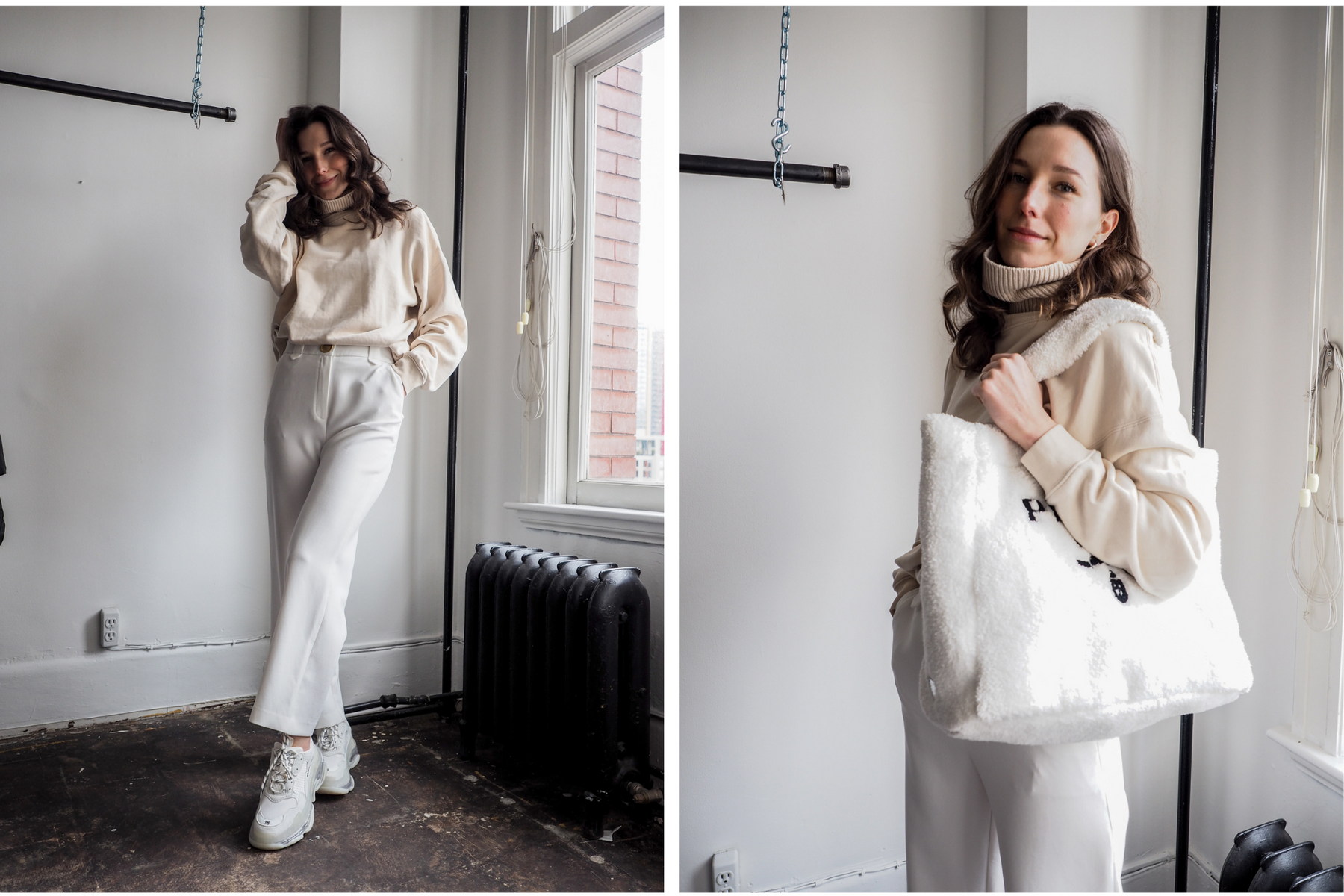 STYLE MUSE | Maija Savics, Fashion App Developer
Our Creators keep the cultural tides turning. Today, it's my pleasure to introduce you to one of our industries latest disrupters, Maija Savics of the community shopping App, Shop This City.
Vancouver born & raised, Economics Graduate Maija used her experience in the retail industry to create the only app that helps you find your favourite styles in stores near you, connecting customer and brand.
Be sure to add Collective Will to "Your Favorites" and stay up to date on the latest styles that hit the app.
Whether in relaxed threads, or gearing up for an investor meeting, Maija is always dressed to impress.
When she isn't turning looks, Maija is making major waves in the local shopping space. Scroll below to get to know how Maija is reducing online shopping waste with a more earth-friendly approach.
 DOWNLOAD THE SHOP THIS CITY APP FOR iOS & ANDROID 
Q: How does Shop This City bridge the gap between sustainability and fashion?
"Shop This City is a tool that connects us to our community. STC makes it easier for users to find products, brands and styles they love in local businesses near them. I hope it helps people to shop in a more conscious way - by considering where they are making their purchases from and who it affects - slowing down for a moment to see how much is available to us here and now. Our goal is to increase the number of local purchases made by every user, keeping money in our community and reducing the number of online purchases and returns that contribute to so much waste every year."
Q: Why do you choose secondhand?
"It's the most sustainable way to shop, period. Plus, you can find incredible pieces at more accessible price points. Win, win."
Q: What is your most coveted secondhand piece?
"Isabel Marant Denvee boots or The Row Park bag. Two classics that will never go out of style."
Q: Where do you see the fashion industry heading?
"One major theme emerging is 'Conscious Consuming'. I see this reflected in the rise of secondhand retail as well as the return to shopping in-stores — we are craving experiences and real connection over speed and convenience. I hope this moves us in the direction of quality over quantity and away from fast fashion impulse buying."
Q: What fashion lessons do you want to leave for future generations?
"Slow down. Less is more. Invest in fewer, higher quality items. Take time to think about your purchases and remember that everything carries energy - if it is made with love, sold with love and worn with love it will be infinitely more meaningful to you."
 DOWNLOAD THE SHOP THIS CITY APP FOR iOS & ANDROID 
Stay tuned for more stories like Maija's with the Creator Series.