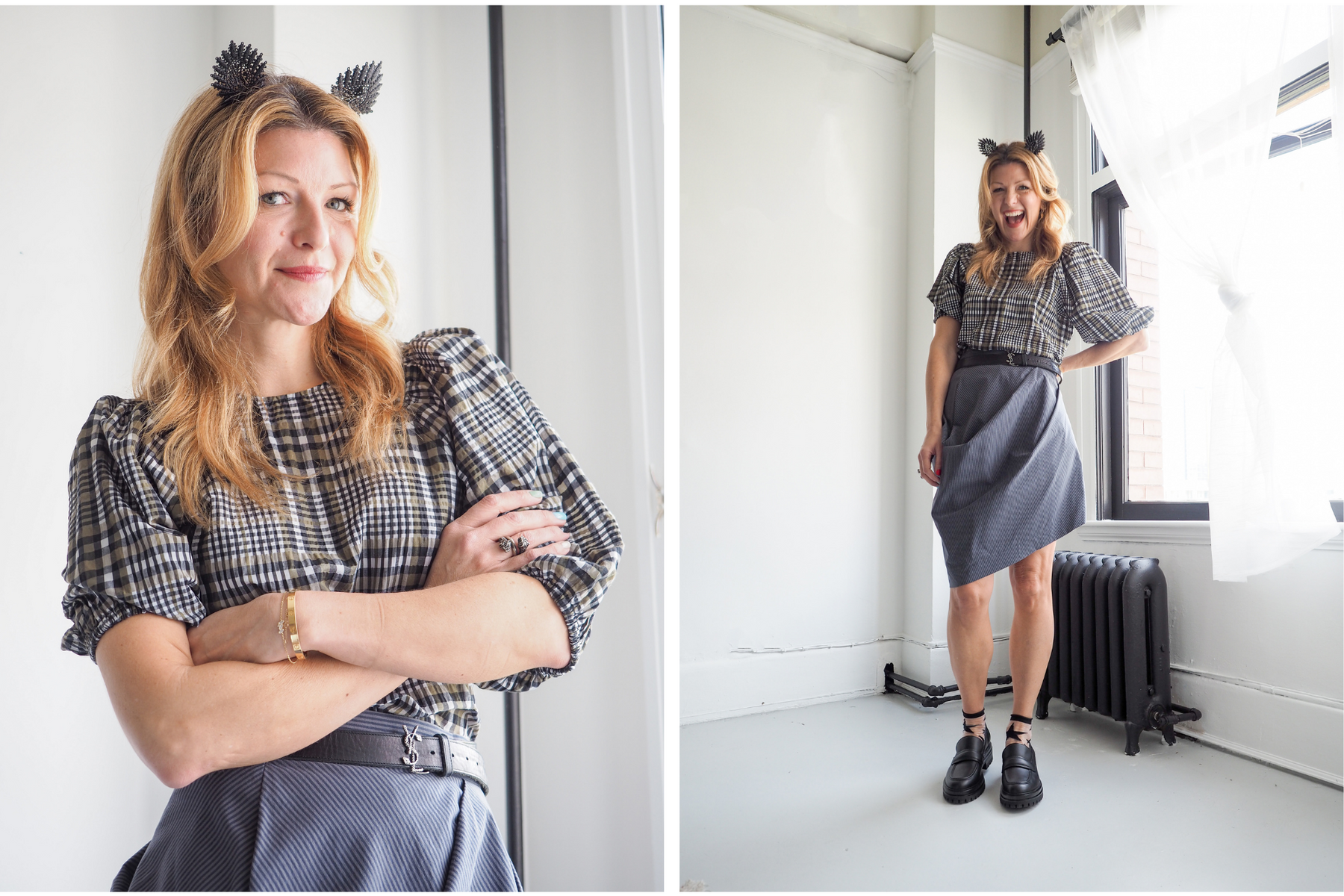 STYLE MUSE | Michelle Addison, Stylist
Golden Goose Shirt, Denim Maxi Skirt (SOLD), Jacquemus Tote, Wicker Fedora Hat (SOLD)


Some Creators paint, play, or photograph, while others display their craft on their sleeves. Style is what speaks for us before we ever say a word, and this week's Style Muse has the talent to fuse runway designs with accessible finds. It's my pleasure to introduce one of Vancouver's top Stylists, Michelle Addison.

Through personal shopping and styling at Holt Renfrew and for editorial photo shoots, celebrities and non-celebrities alike, Michelle uses her skills in styling to educate and encourage others to take hold of their wardrobe.

You've likely caught Michelle on CTV as a Style Expert, showing us unique ways to wear everyday trends.

Michelle and I crossed paths for the first time around 2013 during her time as a personal stylist for The Room at Hudson's Bay. I was blown away by her welcoming nature and excellent taste in outfits.

With an intimate history in shopping, read below about how Michelle incorporates sustainability into what she does.
GANNI Blouse, Vivienne Westwood Skirt,
Maison Michel Cat Ear Headband, GUCCI Double Snake Ring
Q: Why is it important to encourage your clients to shop sustainable?
"First and foremost, it's fashionable to add some depth to your wardrobe. No one wants to be dressed head to toe in one designer. Most of my clients want creative ideas, and sustainable sourcing options are part of the mix. I always want my clients to have "less but better clothes", and if you can find "better" that is less harmful to the planet and animals, it just makes common sense."
Q: Why do you choose secondhand?
"I love the stories that secondhand pieces tell, and I love imagining who wore the garment. I love that well-made pieces can be worn by many people and look amazing on each new fabric journey."
Q: What is your most coveted secondhand piece?
"Of course, I will say my accessories! I found a gold belt in an NYC vintage shop, cool brooches from Portland (I put them on my jean jackets) and a very worn camp tee I found in Sedona. I love travelling and looking at vintage and cool consignment shops wherever I go. "
Q: Where do you see the fashion industry heading?
"I see it slowing down, and I see it heading into a more thoughtful era of consumption. I think all department stores will be carrying re-sale soon. "
Q: What fashion lessons do you want to leave for future generations?
"I want people to consider "outfits" vs pieces. It's much more affordable and kinder to the planet to think of versatility when shopping. Will this go with many things in my wardrobe vs now I have to buy more to make this one thing work."
Sean John Cargo Shirt, Vintage Crossbody Bag (SOLD)


Stay tuned for more stories like Michelle's with the Creator Series.
Read about previous creators here.