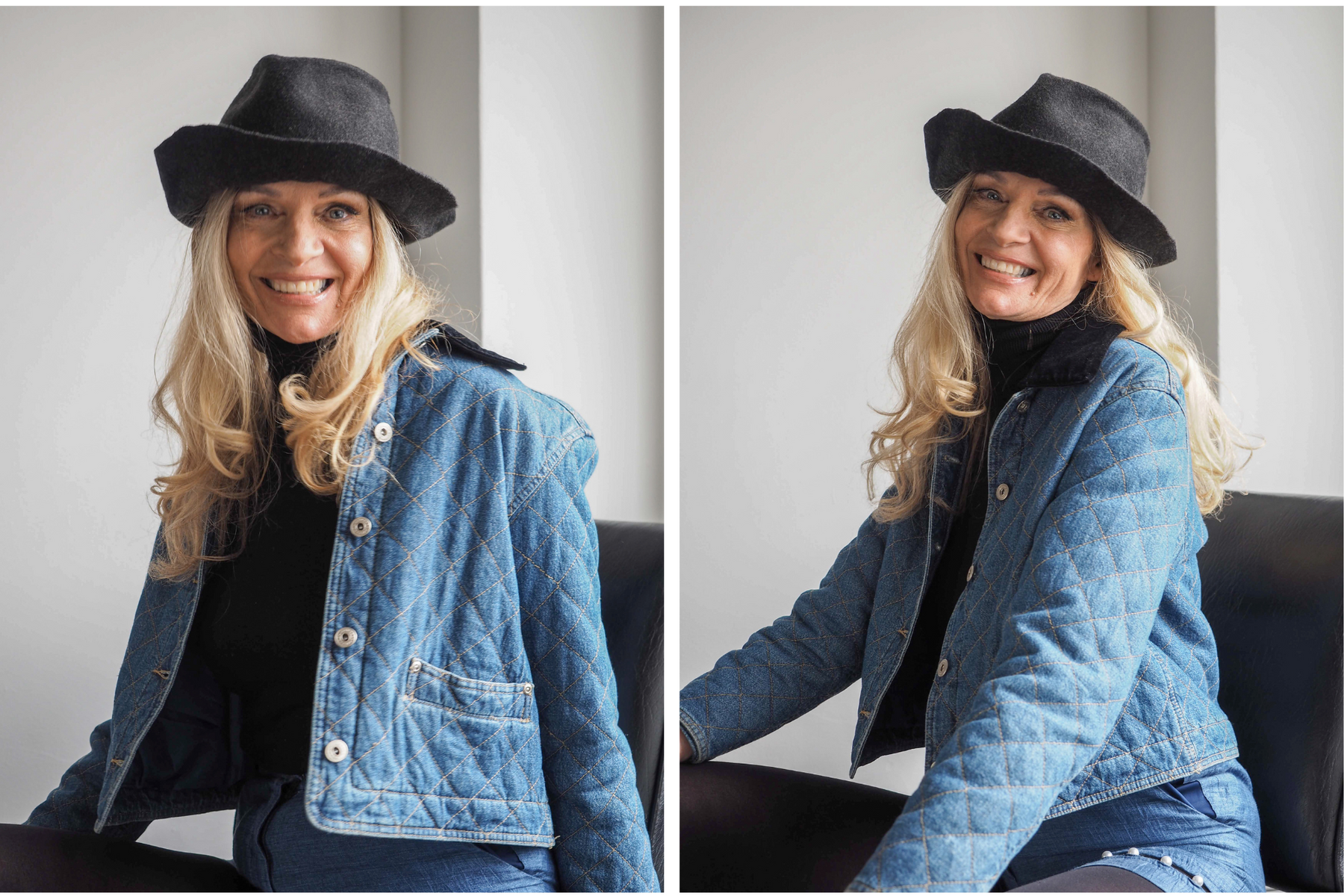 STYLE MUSE | Janet Adrienne Ross, Fashion Stylist
Our Creators are not always front and centre. They are typically behind the scenes, creating what we save as inspiration for our own projects. It's with my utmost pleasure that I introduce one of our city's finest Fashion Stylists, Janet Adrienne Ross. 
From Vancouver to Italy and Los Angeles, Janet's fashion repertoire is a long list of fashion's best looks. Using her knowledge of Art History and Fashion Design, you can find Janet styling the likes of Pamela Anderson and Bryan Adams.
I first met Janet at a fashion event I hosted in 2019. She was one of the most effervescent people I had ever met. You could feel her energy and desire for fashion immediately. 
Janet is always dressed to impress in a way that is undeniably herself. I knew with Janet's years of experience in the industry, she was the perfect person to chat with. Scroll below to read about Janet's love of secondhand and her view on how styling can impact our planet. 
Q: What part does a Stylist play in the waste narrative?
"As a Stylist, I'm purchasing clothing for others as my business. I admit, I often feel overwhelmed by the environmental impact caused by the textile industry, waste caused by packaging, shipping, and energy resources used for online shopping and delivery. Both Stylists and consumers must be aware and try to slow down, and choose quality made enduring fashion. Choosing local and vintage is best."
Q: Why do you choose secondhand?
"I've always enjoyed the treasure hunt of searching for unique items and appreciate the quality and construction that can be found in vintage designs. Repurposing preloved fashion and giving it new life is also the best choice for a more friend carbon footprint."
Q: What is your most coveted secondhand piece?
"Tough choice, I have so many! This year it's a plaid skirt by Ralph Lauren."
Q: Where do you see the fashion industry heading?
"I see it continuing to become more eco-friendly, as young consumers make more mindful choices to save the planet they live on."
Q: What fashion lessons do you want to leave for future generations?
"I would say stop fixating on brand names, as it's not the label that makes an outfit look fantastic on you. Choose vintage and mix it up with staples as opposed to mass-produced disposable trends. Choose ethical fashion, which does not promote animal cruelty or harmful labour practices. be original and have fun!"
Stay tuned for more stories like Janet's with the Creator Series.