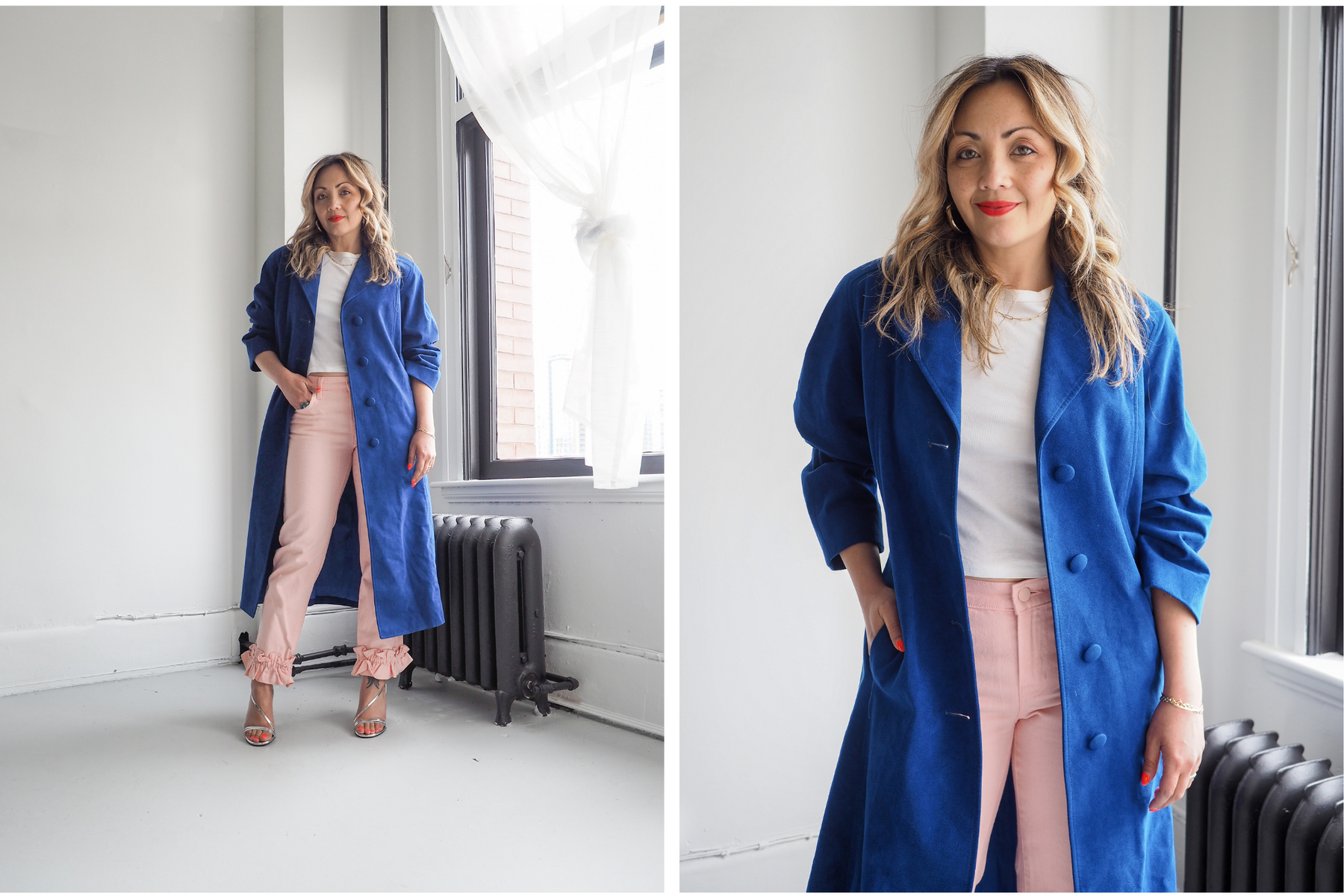 STYLE MUSE | Malania Dela Cruz, VP of PR
To allow the fruition of creativity requires management. Many of our Creators are behind the scenes, managing other Creatives and working as a team. This week's Style Muse has become an integral part of large-scale creation. It's my pleasure to introduce Malania Dela Cruz, Vice President of Nine Point Agency.

Malania spends her career managing national PR programs for top fashion and lifestyle brands and nurtures close-knit relationships. You may have seen Malania as one of the Globe and Mail's sustainability-focused 2022 Canada's Best Dressed List.
Malania and I met in 2008, during her reign as Founder of Dela Cruz PR. I was a wide-eyed Influencer looking to create relationships, and I'm so happy that I met Malania.

Her ability to bridge professionalism and close relationships is a skill that could only develop over the years. Even in her relationship with sustainable fashion, you can see that Malania is just as thoughtful in her consumption as she is with people.
Q: What role does PR play in conscious consumption?
"PR is essential since traditionally it has been a tactic to promote consumerism and encourage people to buy more. Now, PR can have a positive impact on promoting the message of producing less and repurposing more to combat overconsumption."
Q: Why do you choose secondhand?
"I choose secondhand clothing to be a more conscious and intentional consumer. I love making old things new again, in my way."
Q: What is your most coveted secondhand piece?
"I have a silver-studded black belt that was passed down to me when I was 19 that I still bring out from time to time to satisfy my old "Metalania" heart ;) It's a perfect accessory to add some edginess to a pretty or more refined look."
Q: Where do you see the fashion industry heading?
"Hopefully towards new and innovative ways of manufacturing clothing and a "less is more" approach. It's not a sexy term, but reduce, reuse and recycle! The more we make, the more we consume, the more we dispose, and our planet can not take it anymore."
Q: What fashion lessons do you want to leave for future generations?
"Follow your intuition with fashion and allow yourself to explore. Get creative with secondhand pieces and challenge yourself to use what you have vs. always wanting the next new thing. Exchange instant gratification for patience - it might surprise you how easily your unique style is uncovered in the process!"
Stay tuned for more stories like Malania's with the Creator Series.
Read about previous creators here.