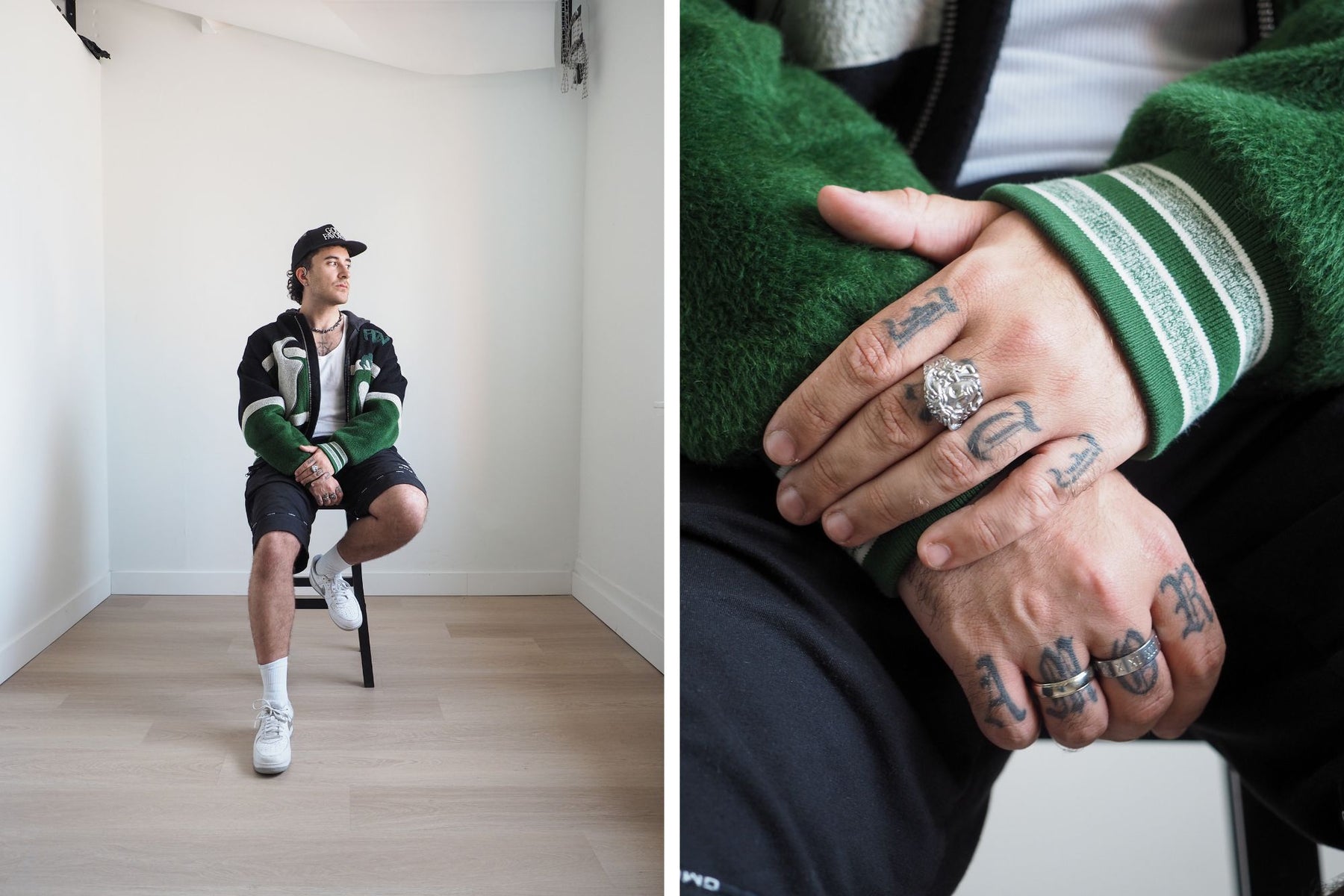 STYLE MUSE | SPENCER GARVEY
This month's Style Muse is published Fashion Stylist, Spencer Garvey.

With an educational background in Anthropology, Museum Studies, and Art History, Spencer pulls inspiration for his work from fashion history, art, cinema, and pop culture. Currently living in Vancouver, Spencer will soon be practising his craft based out of Paris!
While we only have him for a short time before he leaves, Spencer has left a powerful impact on our community.
Spencer and I crossed paths many moons ago. During his time at Secret Location Concept Store, it wasn't hard to be attracted to Spencer's take on fashion, style and design.
As a Design Consultant turned Visual Merchandiser, it was clear that Spencer's vision was refined, familiar and otherworldly. In conjunction with his work in retail, he continued to create editorial content, music videos and multimedia performances with a wide range of Vancouver talents.
Read below to explore Spencer's relationship with fashion and where he sees the industry heading.
Q: How do you adopt conscious consumption in your life?
"Social media has accelerated the trends cycle so much that people are stuck in this cycle of overconsumption because they feel like they need to reinvent themselves as trends change. The easiest way to adjust has been to think about what I need and purchase things with intention. As I've developed my style over the past few years, I've made sure to invest in pieces, regardless of their price point, that I think will have longevity in my wardrobe. I try to make sure that when I purchase things, they fill a gap in my wardrobe, and even if it is a trendy item, I like the design enough to carry on wearing it well past the trend's lifespan."
Q: Why do you choose secondhand?
"Shopping secondhand is an excellent way to find high-quality pieces at more accessible prices. Hunting for a specific piece, scouting various stores and resale websites, and managing to find the piece, are very rewarding in a way that helps you develop a care and appreciation for the things you own. Many vintage brands and pieces are very well made and will continue to last a long time, and I appreciate investing time to find quality pieces that will last. By finding these pieces, I save myself the money and the time needed to replace things continuously."
Q: What is your most coveted secondhand piece?
"I have a vintage Givenchy Blazer that I love. It's a beautiful black cashmere blazer with a silky smooth texture. It's slightly oversized and is the perfect versatile blazer. A close runner-up is my Maison Margiela Black Tabi Heels."
Q: Where do you see the fashion industry heading?
"I hope things shift towards valuing the craftsmanship of fashion and the time and labour that goes into making things. People are more willing to purchase ethically manufactured or sourced pieces if they understand the story behind their creations. Increased transparency and respect for workers and craftspeople could help people shift away from overconsumption."
Q: What fashion lessons do you want to leave for future generations?
"Ultimately your style should be something that empowers you. Less judgement and more appreciation for all the creativity people can have with how they dress! Unlearning some social expectations with dressing (be they tied to gender, traditional values, etc.) and allowing yourself to explore is a beautiful and rewarding way to find a style that resonates with you."
Stay tuned for more stories like Spencer's with the Creator Series.
Read about previous creators here.