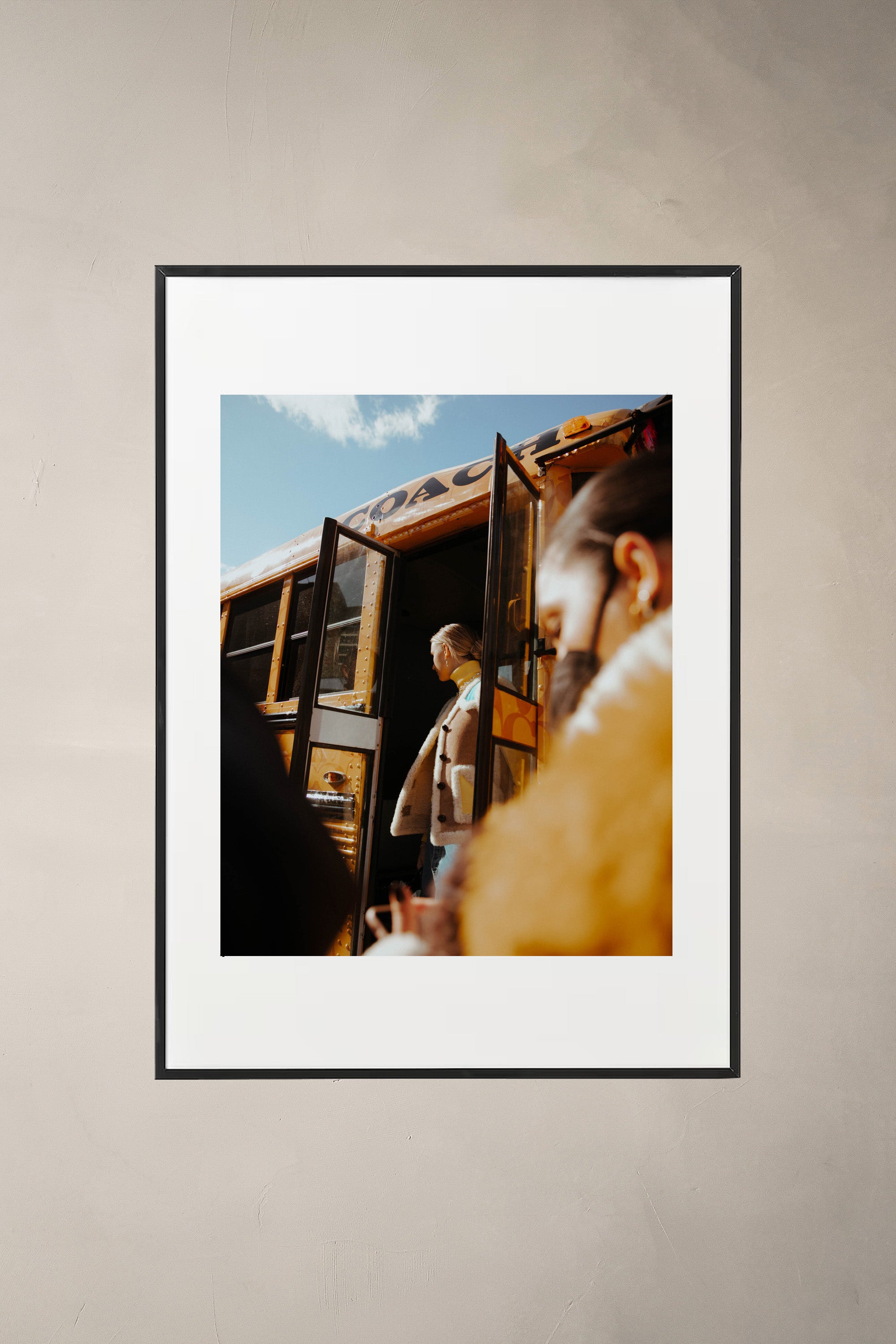 StreetScout Original Print "Round Trip"
NOTE: There is only ONE unframed print available in-store and all others will be made to order. Please allow 1-2 weeks for all made to order prints. You will be notified as soon as your print is available for pick-up. 
"Round Trip" by StreetScout
Published Canadian Fashion Photographer Sabrina Fenster travels the globe capturing unique and intimate photography during the world's most prestigious fashion moments. From New York to Los Angeles, Paris to London and celebrity runways, Sabrina is most inspired by everyday street style. 
"Round Trip" captures the Coach Fall '22 fashion show, nestled along one of New York City's state of the art experiences, Basketball City, and Pier 36. Marking one of Coach's most iconic stages, the classic yellow bus stationed as a gathering marker for off-duty models and some of the most fashionable personalities from around the globe. 
Print Size: 16" x 20"
Frame Size: 20" x 27"
This print is available framed and unframed.

Note: This is not framed with anti-glare glass.
Shipping

Returns & Exchanges
This item ships worldwide. See our shipping page for more details.

All artwork is a final sale.