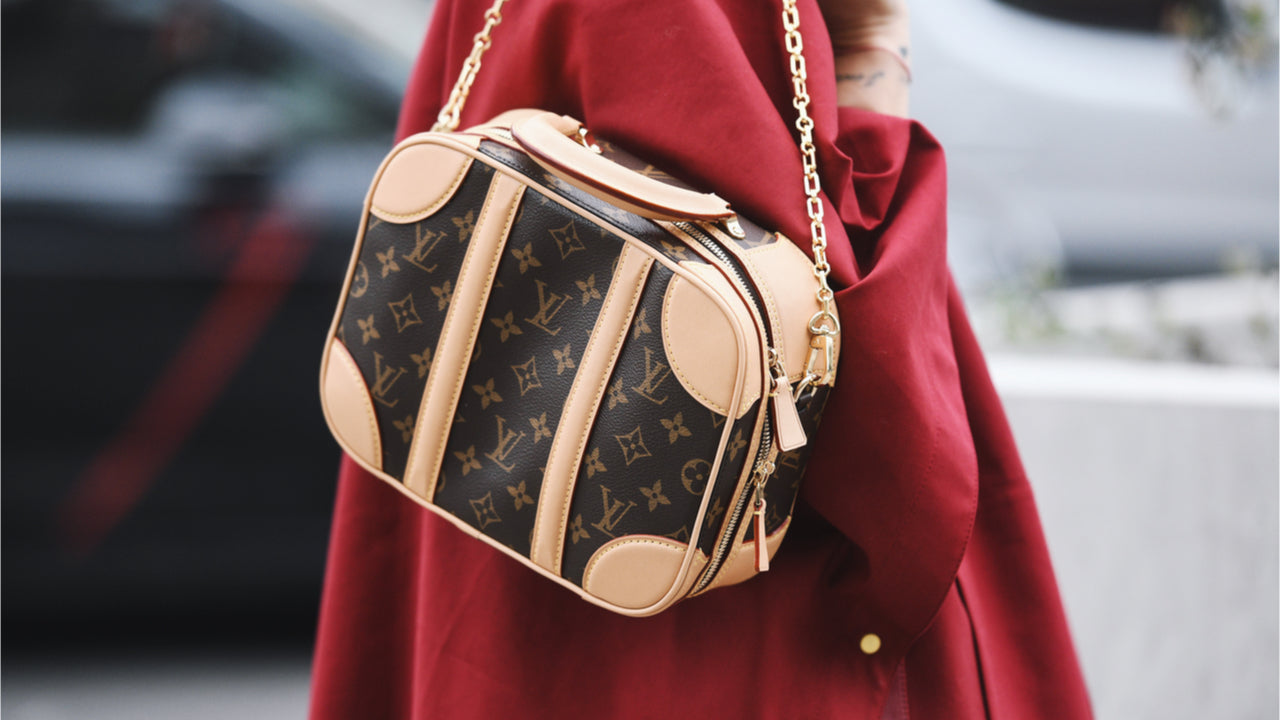 How to Authenticate a Louis Vuitton Bag
Please note: Collective Will is not an authentication service, and we do not authenticate goods that have not been consigned with us. 
If you're on the hunt and looking for a pre-loved Louis Vuitton bag, or are one of the chosen few who find them on a thrift hunt, you'll want to ensure it's authentic. Below you'll find seven main traits to analyze. 
1. Logo
The Louis Vuitton logo showcases interlocking initials, with the "V" slightly higher than the "L". 
2. Monogram
The Louis Vuitton monogram includes:
The "LV" logo

A four-petal fleur-de-lys

A four-petal fleur-de-lys inside of a square

A four-petal fleur-de-lys inside of a circle
On an authentic design, whichever symbol begins at the seam, will end on the seam. For example, if a seam starts at a four-petal fleur-de-lys inside of a circle, it will end with the same symbol. 
*Note: For the Damier Ebene canvas, you'll find a "Louis Vuitton Paris" inside of a square. You'll find it mirrored on the same line, on either side.
3. Stitching
As with all luxury bags, the stitching will be pristine. Louis Vuitton uses a waxy thread in a mustard yellow (nothing brighter or darker) for their Monogram bags and the saddle stitch is consistent in size and space all through the bag. Handles may have a smaller size but will be consistent with both handles. There should be no hanging threads, overlapping of threads or inconsistent spacing. 
4. Date Stamp
Louis Vuitton uses a 6-character date code stamp for all handbags. The first 2 characters should start with letters and the remaining 4 with numbers. The date stamp may not always be visible and should be stamped on a micro-suede type tab.
The first 2 letters tell us which workshop the item was made in, while the last 4 digits are for the month and year. During different periods of time, they may flip them and change the order of the month/year and year/month.

In the 80s, the date code was only three letters as there was only a handful of workshops.

Louis Vuitton does not and has never included authenticity cards.
5. Brand Stamp
If everything above has checked out, the two biggest tells with be the letters "O" and "R". The "O" should be an exact circle, not an oval "0" and the "R" should connect at a sharp angle, not a curve.
The most common origin is France, but Louis Vuitton bags are also produced in the USA, Italy, Switzerland, Germany and Spain with their own unique codes. 
6. Hardware
Louis Vuitton hardware is made of metal brass painted gold, not plastic.
If your bag includes a ring, it should be a "D" shape, not an "O" shape.
All rivets will read "Louis Vuitton" around the facing.
7. Lining
Different Louis Vuitton styles come with different linings. 
Monogram Canvas - Typically a brown Cotton textile
Epi Leather and Mahina - A suede-like microfiber
Older styles - A washable cross-grain