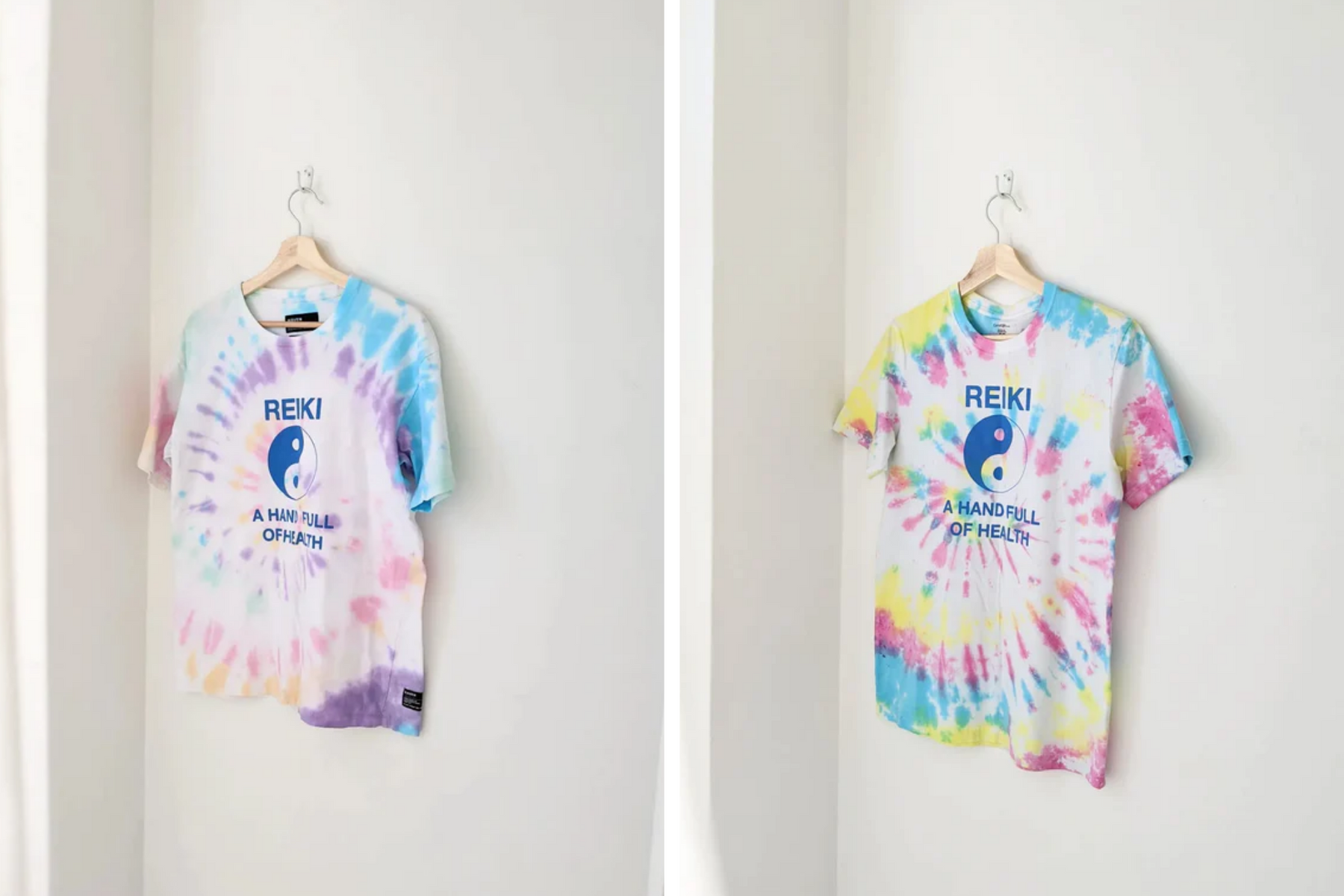 HOTHAMS x Collective Will Collaboration T-Shirts
Collective Will has teamed up with Lorri from HOTHAMS to recreate her cult-favourite REIKI T-Shirts in a more circular way. You can find Lorri's designs at places like One of A Few in Gastown and Nouvelle, Nouvelle on Main Street.
As a practitioner for her company Lite Readings, the REIKI tee is very special to Lorri's heart  
Each t-shirt has been sourced secondhand and tie-dyed with one-of-a-kind patterns (except for 1 that was found in its own pattern) then handed over to Lorri for her screen-printing artistry.
This is a simple way to upcycle a garment in a way that makes it super unique.
Each shirt sells for $70.00 at a collaboration price. The collection will be available in small batches sold exclusively at Collective Will. They're available for try-on and come in sizes S, M and L, currently.
Shop the HOTHAMS x Collective Will collection online here.