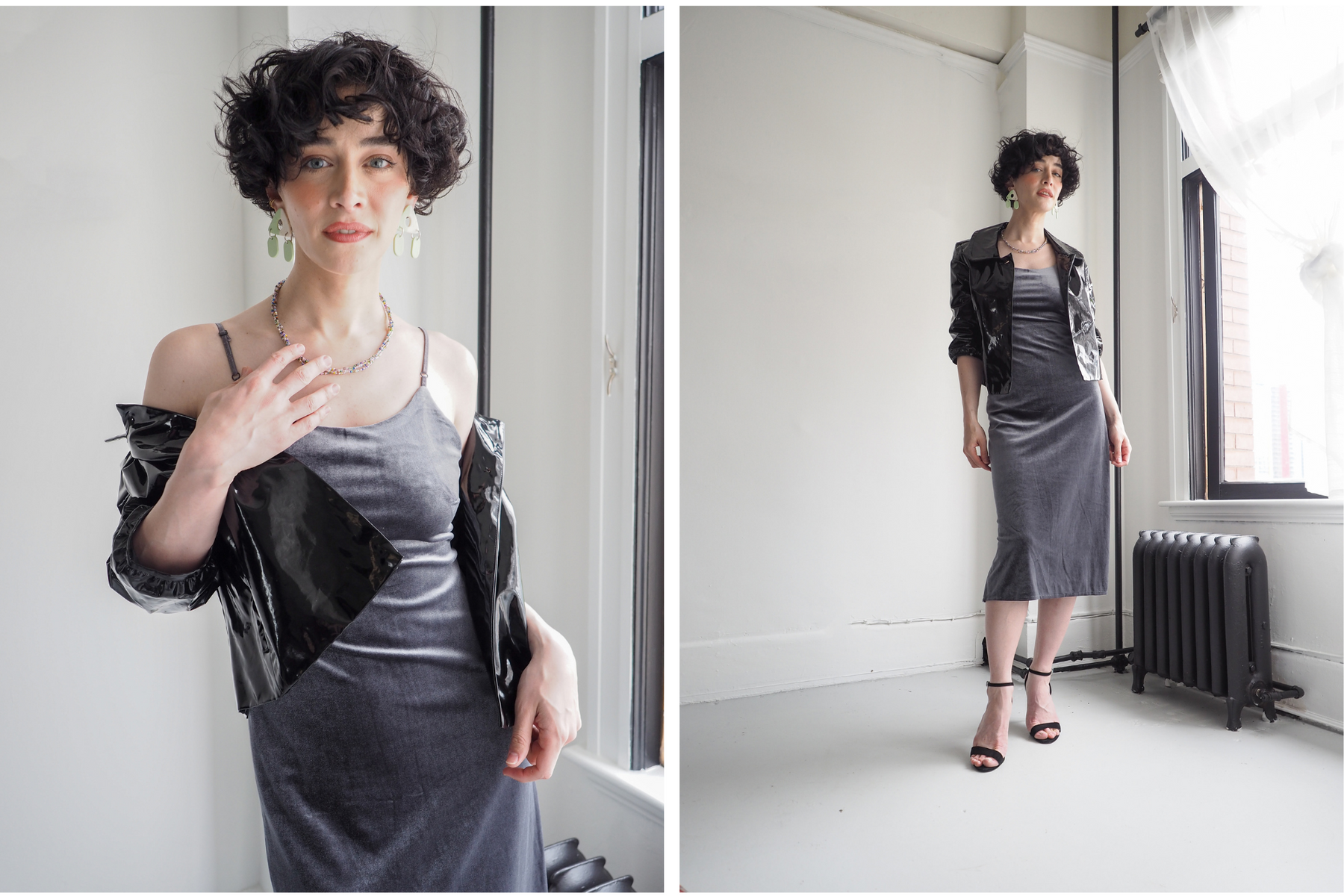 STYLE MUSE | Lauren Sundstrom, Content Creator & Model
When Creators focus their energy on a craft, it tells a story. Some speak louder than others, and some speak for those who can't. It's my pleasure to introduce our latest Style Muse, Lauren Sundstrom, a Vancouver-based transgender Content Creator and Model.

While creating content for her social media channels, Lauren sheds light on ethical style, trans rights, and topics that reveal more conscious ways of living.

You've likely seen one of Lauren's TikToks, or her face in some of the great campaigns shot in Vancouver.
Lauren and I crossed paths in person for the first time this spring. I can attest that she is just as effervescent in person as online.

With a long history of shopping secondhand, I knew Lauren would be a great person to chat with on the topic. Read below for what Lauren says about our fashion industry and how she navigates it.
Q: How do you champion conscious consumption through your online community?
"Good question! I can't say I'm perfect where conscious consumption is concerned - I, like many other people, am a product of late capitalism's promise of happiness through purchasing. It's a tough habit to break, and for me, the beauty space is one where I find myself consuming more than I probably should. But I try my best only to show and recommend conscientious clothing brands, and I show people the various ways I shop secondhand. When we moved last year, we had to get rid of a lot of stuff, but much of it ended up sold to people who would love it all over again, and our "new" purchases were via Facebook marketplace in as many cases as possible."
Q: Why do you choose secondhand?
"It started as a way to wean myself off a heavy fast fashion addiction - I had packages coming every week from ASOS, and I knew something had to give. Then it became about finding those perfect pieces that I would love forever, unique and that nobody else had, and secondhand fits that bill. I can't ever go back!"
Q: What is your most coveted secondhand piece?
"My mom had a vintage leather pants and blazer set from
Escada that she originally bought in the late 70s or early 80s. She kept the set in pristine condition over the years, and, about two years ago, she gave the set to me. I'm obsessed and wear them every chance I get."
Q: Where do you see the fashion industry heading?
"I wish I could say I felt positive about where it's going. Let's start with the good: Gen Z has made thrifting super fashionable, so there's an influx of folks wearing clothes that have existed for years. That's great! But the bad: SHEIN. That company has ushered in a new era of ultra-fast fashion that's wreaking havoc on our environment and eschews basic human rights for workers. The trend cycle is faster than ever, and I worry that the next generation will be powerless to stop it."
Q: What fashion lessons do you want to leave for future generations?
"I want future generations to see the value in the garments
they wear. I want them to appreciate the labour that went into them and keep them for longer than a few months. I believe in encouraging people to develop distinct personal styles. Having a personal style will mean you're buying clothes you love and will wear to death, regardless of where the clothes came from (wearing your clothes until they can't be worn anymore IS sustainable, even if it's fast fashion)."
Stay tuned for more stories like Lauren's with the Creator Series.
Read about previous creators here.