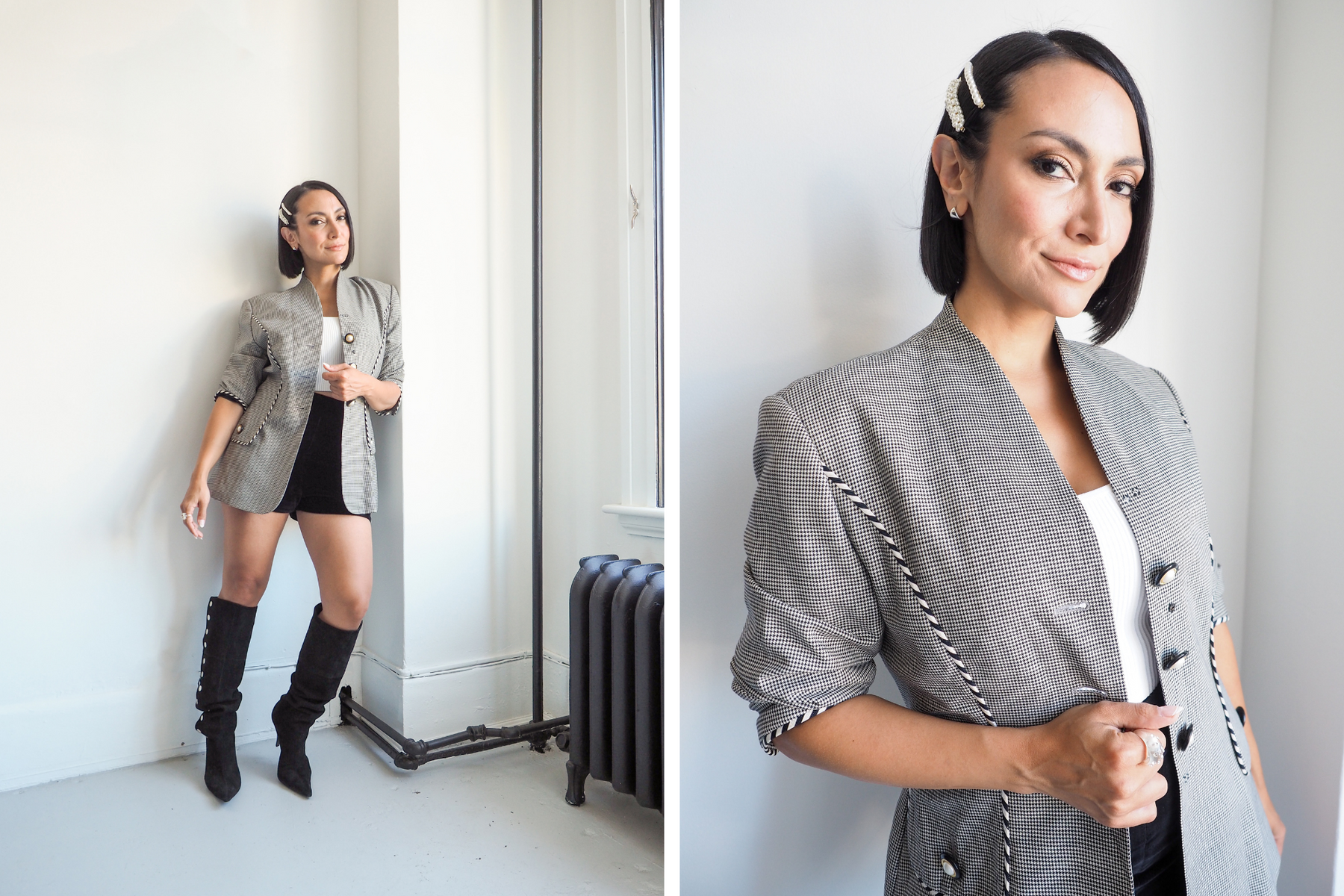 STYLE MUSE | Mana Mansour, On-Air Style Expert
The most popular type of creation is presented to us in the form of media. We rarely focus on the Creators behind stories and segments, but these are the chosen ones who felt a calling to form culture entertainingly.

This week's Style Muse is one of the most prominent in the industry today. Mana Mansour is an award-winning broadcaster, segment producer, and on-air style expert for Canada's national daytime talk show, CTV's The Marilyn Denis Show.

Based in Toronto, Mana has been recognized nationally for creating compelling lifestyle content that inspires and informs.
Mana and I met over ten years ago through Vancouver's fashion scene. It was an instant bond over style and our skill for conversation that never ends.

Throughout Mana's career, she has incorporated sustainable fashion and purposeful shopping wherever possible. Read on to learn more about Mana's relationship with secondhand fashion and where she sees the industry heading.
Q: Why is it important to amplify earth-forward products through your production work?
"The more we normalize and promote sustainable products and shopping benefits, the more people will be encouraged (and hopefully excited) to participate. I am grateful that I have a national platform with my television work to share this message, where I can reach folks who may only be learning about it for the first time. It's a large part of the content I present, and I always love it when I have been able to change someone's mind about how fantastic shopping sustainably can be."
Q: Why do you choose secondhand?
"I always love having unique pieces in my wardrobe that you can't find just anywhere, especially if they tell a story. I also love the construction of pieces from bygone eras. Between the fabrics and quality, they don't make them like they used to! I also love a good deal. Since I shop for my personal and professional life, keeping myself looking stylish while avoiding bankruptcy is key! Secondhand shopping helps me do that while supporting my mandate that you do not need to spend a lot to look great. Finally, shopping secondhand helps the planet, which is the perfect cherry on top."
Q: What is your most coveted secondhand piece?
"Hands down, my silver sequin Fendi Baguette from the late '90s. Yes, THE ONE that was mugged off Carrie in Sex and the City. I gasped when I saw it posted on a Toronto consignment shop's Instagram. Let's say I have never run that fast to a store in my life!"
"Q: Where do you see the fashion industry heading?
"I think we have witnessed many changes in consumer behaviour since the pandemic, which has directly affected the fashion industry. Social platforms like TikTok have made thrifting more popular than ever, and I think there is an increased desire to have one-of-a-kind pieces, especially after two years of loungewear fatigue. More focus is on the resell market, especially as the prices for new designer pieces keep jumping. The effects of this are apparent everywhere- from popular department stores doing preloved pop-ups within their stores or eCommerce to resale websites like Poshmark and Depop gaining immense popularity. Saving money and saving the planet are huge concerns right now, and serendipitously, both are the benefits of resell/thrift shopping. So it only makes sense that we're going to see it continue to grow."
Q: What fashion lessons do you want to leave for future generations?
"I can't stress this enough, some of the most stylish people I know are bargain hunters like me. It is all about putting together outfits that a) fit you well and balance your proportions (the most important thing of all!!) and b) are a balanced mix of classic pieces with a few trendy (super trendy pieces from head to toe never looks good, trust me!) and finally, c) that show off YOUR style. That includes incorporating preloved pieces that are unique and one of a kind, like you! That you do not need a huge budget to look stylish."

Stay tuned for more stories like Mana's with the Creator Series.
Read about previous creators 
here
.