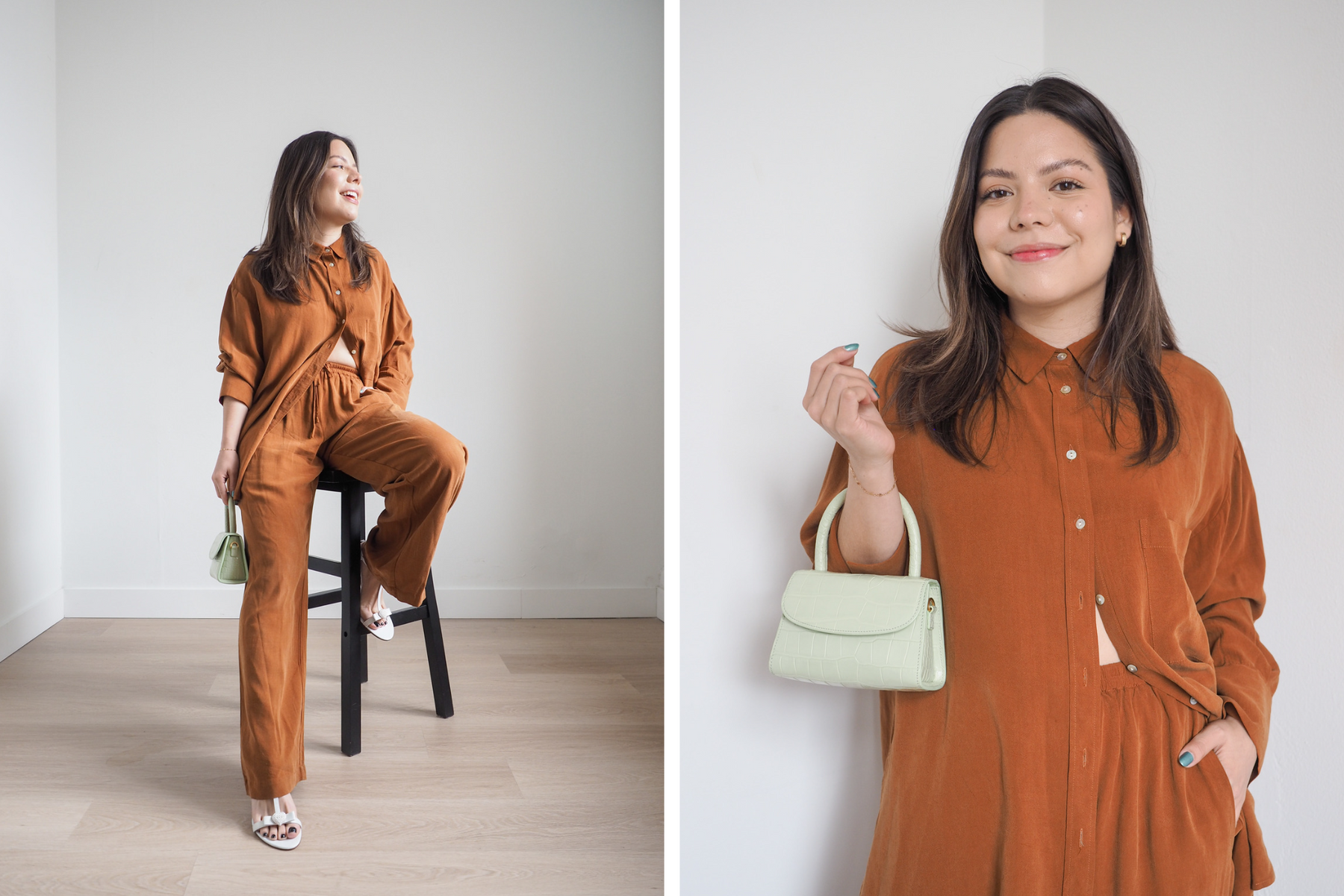 STYLE MUSE | ALEJANDRA RIVERA
This month's Style Muse is Alejandra Rivera, owner of womenswear boutique SIISTA. Alejandra is a Honduras-born Art Institute graduate living in Vancouver.
With a Fashion Marketing & Management, and Communications degree, Alejandra sets the standard for apparel curation with her ever-evolving collections at SIISTA.
Alejandra and I crossed paths through our retail experiences. When she opened SIISTA in the same building, we became thicker than oil. She's a force! Someone that I look up to each day to run my own business.
At 18, Alejandra moved to Canada and quickly worked in the retail industry at local favourites such as Holt Renfrew, Mine & Yours and Rebecca Bree. Her time in Vancouver and abroad living in Austria exposed her to ways our communities interact through style and, more importantly, through small businesses. SIISTA quickly has positioned itself as a space to find new & established global brands with her twist.
Read below to explore Alejandra's relationship with her role as a store owner and where she sees the industry heading.
Q: How do you encourage conscious consumption at SIISTA?
"When buying for SIISTA I try to avoid bringing pieces that are too trendy and be conscious of how long someone will have an item in their closet. A rule I like to set with brands I work with is to send my seasonal deliveries altogether, not as production is finalised. This means a lower carbon footprint since many brands are international, the furthest being Australia."
Q: Why do you choose secondhand?
"I'm not a gatekeeper regarding what I wear, but there is something so satisfying about saying 'it's secondhand' when people ask where you got an item from. It's so fun to find those one-of-a-kind pieces. I also do love getting a great deal on pre-loved designer goods. I mean, who doesn't?"
Q: What is your most coveted secondhand piece?
"I wear two secondhand pieces at least once a week. One of them is my denim mini tote from Collective Will. It is always coming up in conversation! It's such a unique piece. I love pairing it with a dressy outfit.
My second favourite piece is an olive green midi skirt. I got it at a closet sale on Instagram. Someone I follow, who I've never met, was selling some of her stuff off IG stories to pay for her cat's vet bill. Not only do I love it, but I feel good about the purchase whenever I wear it."
Q: Where do you see the fashion industry heading?
"I see people shopping and supporting more independent and local businesses and buying less from big box stores, and hopefully, this also means the decline in fast fashion stores. It feels better when you are supporting your local community."
Q: What fashion lessons do you want to leave for future generations?
"There were so many times when I didn't wear something because I was too afraid of what people might think. I now know that fashion is a way of self-expression and not everyone might love it, but if I feel good about it, that's all that matters. I've also let go of sizes. Sometimes I have to size down; sometimes, I have to size up, but at the end of the day, size does not define me. I want to wear clothes that feel and look good."
Stay tuned for more stories like Alejandra's with the Creator Series.
Read about previous creators 
here
.